Who Is Considered The Best Poker Player In The World?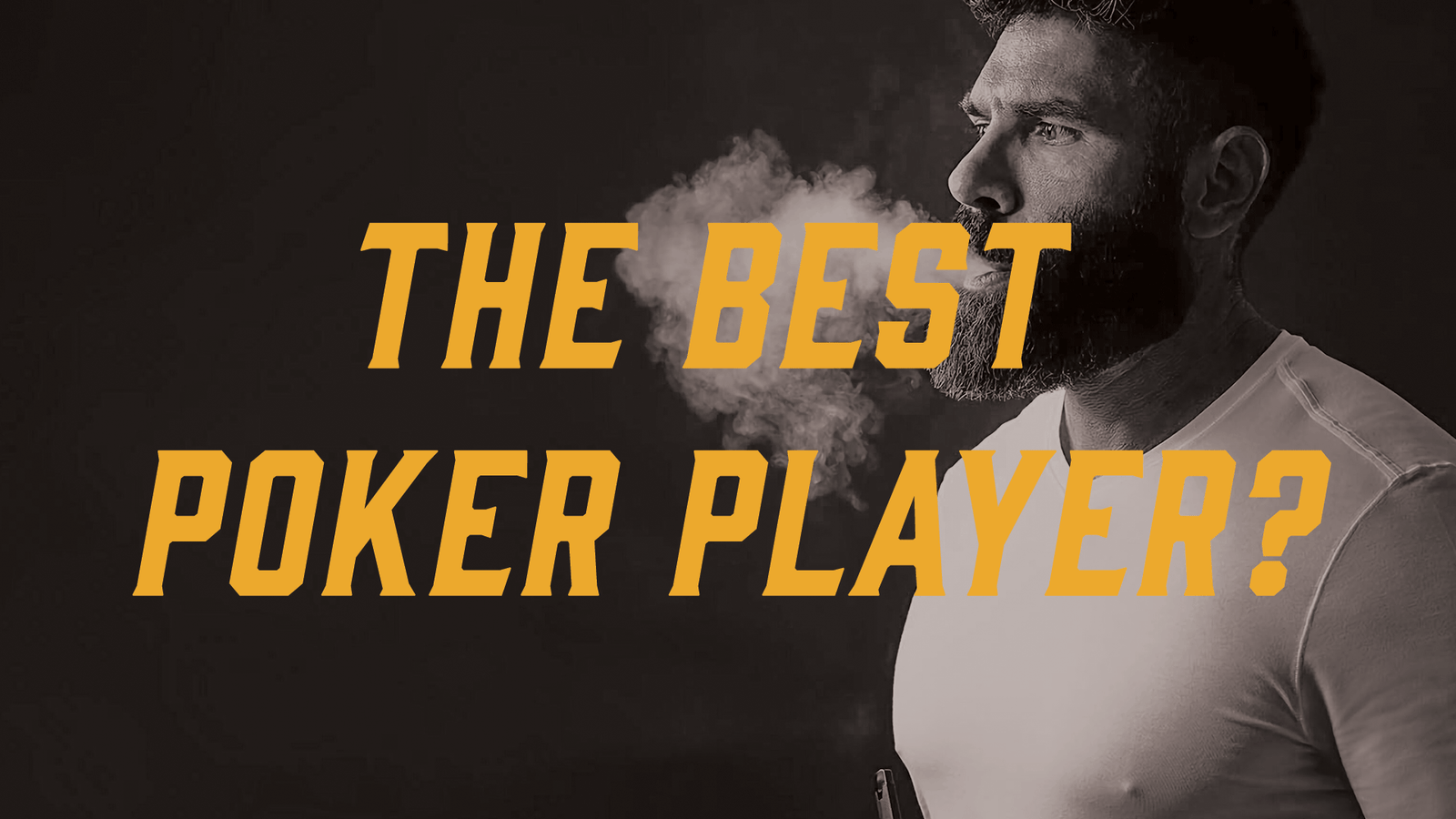 Poker is a game of skill, strategy, and psychology that has captivated the hearts of players and fans worldwide. Over the years, numerous players have risen to the pinnacle of the poker world, earning fame, fortune, and the title of the best. 
This article will outline who is considered the best poker player in the world. We'll be highlighting the profiles of some of the top poker players who have earned the coveted title of being the best in the business.
1. Justin Bonomo: Zee Justin's Unrivaled Tournament Success
Justin Bonomo's tournament record speaks volumes about his dominance in the poker world. Earning accolades such as WSOP bracelets and Triton titles, Bonomo's ability to secure victories and substantial winnings is unrivaled.
Bonomo's journey, from his online alias ZeeJustin to live tournament victories, exemplifies his mastery of both realms. His extraordinary achievements, including an £8 million victory in the Big One for One Drop, solidify his position as the best poker player in the world.
2. Bryn Kenney: BKD's Transition from Gamer to Poker Star
Bryn Kenney's transition from competitive gaming to poker underscores the parallels between the two disciplines. Harnessing skills from his Magic: The Gathering days, Kenney embraced poker and rapidly ascended the ranks, accumulating over £47 million in winnings.
Kenney's achievements underscore the importance of adaptability and skill transfer between different competitive realms. His success story exemplifies how a strategic mindset and dedication can propel a player to the top.
3. Daniel Negreanu: Kid Poker's Enduring Legacy
Daniel Negreanu's early start in poker, coupled with his adaptability and evolution alongside modern strategies, solidifies his status as a poker legend. Earning the nickname Kid Poker after his first tournament victory at age 23, Negreanu emerged as a prominent figure in poker's new generation.
Negreanu's journey intertwined with poker's rise in popularity, and he thrived among fellow young pros. His strategic acumen and ability to stay relevant as the game evolved led to multiple WSOP bracelets, numerous titles, and over £41 million in earnings.
4. Stephen Chidwick: The Quiet Dominance of Stevie444
Stephen Chidwick's ascent in the poker world demonstrates the power of online mastery and a seamless transition to live tournaments. An online MTT (multi-table tournament) master, Chidwick amassed substantial winnings online before venturing into live play.
What distinguishes Chidwick is his dominance in super high roller tournaments, where he routinely outperforms elite opponents. His consistent victories highlight his prowess as a tournament player, earning him a reputation as one of the best in the world.
5. Erik Seidel: From Backgammon to Poker Royalty
Erik Seidel's background as a professional backgammon player paved the way for his entrance into the poker world. Inspired by his peers, including Stu Ungar and Dan Harrington, Seidel embraced poker tournaments after finishing second in the 1988 WSOP Main Event.
Seidel's evolution from cash games to live tournaments marked a turning point in his career. His strategic prowess and affinity for numbers contributed to his numerous titles and over £35 million in earnings. Seidel's journey exemplifies how diversifying skills and adapting to changing landscapes can lead to enduring success.
6 Jason Koon: The Fusion of Talent and Hard Work
Jason Koon's path to poker excellence showcases the synergy between natural talent, dedication, and hard work. A former athlete, Koon applied his competitive spirit to the game of poker. Mastering the fundamentals, he demonstrated his ability to secure pots regardless of the hand he held.
Koon's ascent began online, where his formidable skills earned him titles in various online tournaments. Transitioning to live play, he continued to excel and carved out a niche in super high roller tournaments. Koon's journey exemplifies how a combination of skill, effort, and determination can lead to poker success.
7. David Peters: The Silent Assassin's Winning Streak
David Peters, known as The Silent Assassin, may not be the loudest voice in the poker community, but his results do the talking for him. Inspired by Chris Moneymaker's 2003 WSOP Main Event victory, Peters embarked on a poker journey that led him to greatness.
Peters honed his skills through online freerolls, which taught him adaptability and resilience. These traits served him well as he progressed to higher stakes games. His unassuming demeanor masks a player who consistently amasses winnings and ranks among the best in the poker world.
8. Dan Smith: The Chess Master Turned Poker Pro
Dan Smith's journey to becoming a top poker player had intriguing beginnings. A former chess prodigy, Smith transitioned his analytical and strategic thinking from chess to poker. Abandoning his studies in favor of a full-time poker career, Smith's dedication paid off handsomely.
His breakout victory at the Heartland Poker Tour main event marked the beginning of his impressive poker run. Over the years, Smith's triumphs have accumulated, cementing his status as one of the best in the game. His ability to merge game theory with logical reasoning has been instrumental in his consistent success.
9. Mikita Bodyakovskiy: fish2013's Rise to Prominence
Mikita Bodyakovskiy, known as fish2013, has made a remarkable impact on the high-roller poker scene. Emerging in 2010 as he turned 18, Bodyakovsky's journey to fame gained momentum when he transitioned to online platforms. Under the alias fish2013, he made waves on PokerStars, drawing attention for his impressive skills.
Bodyakovsky's transformation into a poker powerhouse occurred when he ventured into high-roller tournaments, particularly excelling in the Triton Series. His prowess extends beyond tournaments, as he has also established himself as a formidable cash game player, showcasing versatility and skill on multiple fronts.
10. Phil Ivey: The Tiger Woods of Poker
When discussing the best poker players in the world, the name Phil Ivey invariably rises to the surface. Although he may not top the all-time money list, Ivey is held in high regard by the poker community. His impressive resume boasts over £30 million in winnings, along with prestigious titles from the World Series of Poker (WSOP) and World Poker Tour (WPT).
What truly sets Ivey apart is his unmatched ability to conquer the most challenging cash games, both live and online. Whether seated at a physical poker table or battling opponents in the virtual realm, Ivey's skills shine through. His natural talent, which cannot be learned, further solidifies his status as the Greatest of All Time (GOAT) in the poker world.
The Bottomline
The world of poker is replete with talented individuals who have left an indelible mark on the game. The players highlighted in this article, from Justin Bonomo's unparalleled cash game prowess to Phil Ivey's dominance, showcase the diverse paths to poker greatness. 
Each player's unique journey serves as a testament to the blend of skill, dedication, and adaptability required to earn the title of the best poker player in the world. 
As the poker landscape continues to evolve, new contenders will undoubtedly emerge, adding to the rich excellence that defines the game.
---