Our Mission?
Elevating the Humble Deck of Playing Cards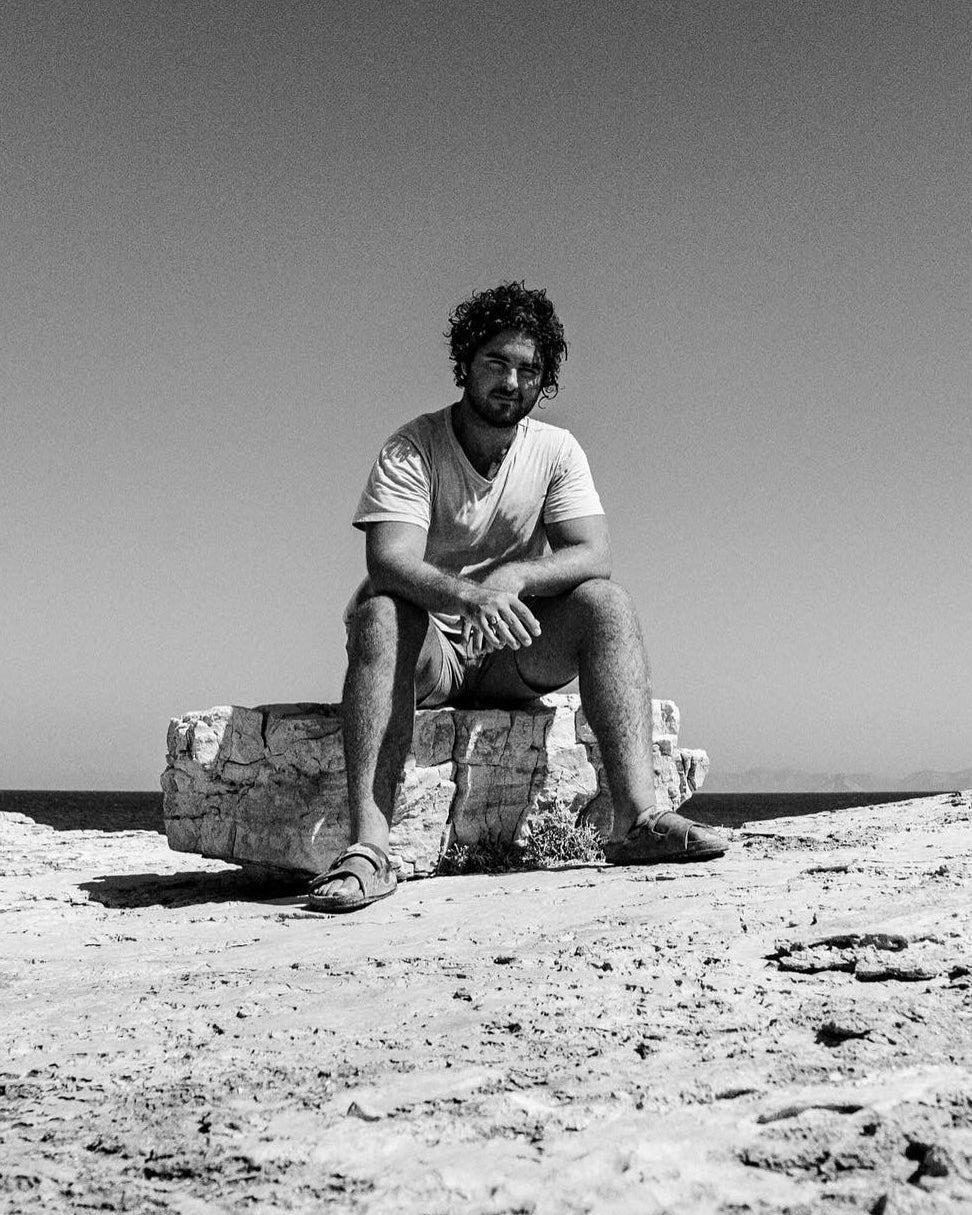 ABOUT THE FOUNDER
BEFORE THE BRAND
Hi, I'm James Milaras. Here's how I fell in love with all things playing cards.
In my first year of highschool, I began practicing magic tricks, although quickly lost interest when I discovered the art of Cardistry. It differed from magic tricks because it was a visual display of skill, rather than invisible sleight of hand. If you've ever seen cardistry, you'll know that there is something unbelievably satisfying and mesmerising about it. I loved it so much that I would practice during classes and lunch breaks at school!
My passion wasn't limited to tricks though. Since I was a kid, I was in love with design and storytelling. I quickly began to love playing cards even more than Cardistry!
established in 2015
WHO WE ARE
Joker and the Thief was founded in 2015. I realised that the majority of playing cards on the market were mediocre. Playing cards generally featured underwhelming designs, coupled with sub-par manufacturing quality.
So why not create a brand that strictly produced playing cards with all of the best attributes that I had seen in my favourite decks? I took matters into my own hands to create something new. The vision was clear - each deck had to have a unique and compelling design, it had to be luxurious, and had to be produced at to the highest standards possible.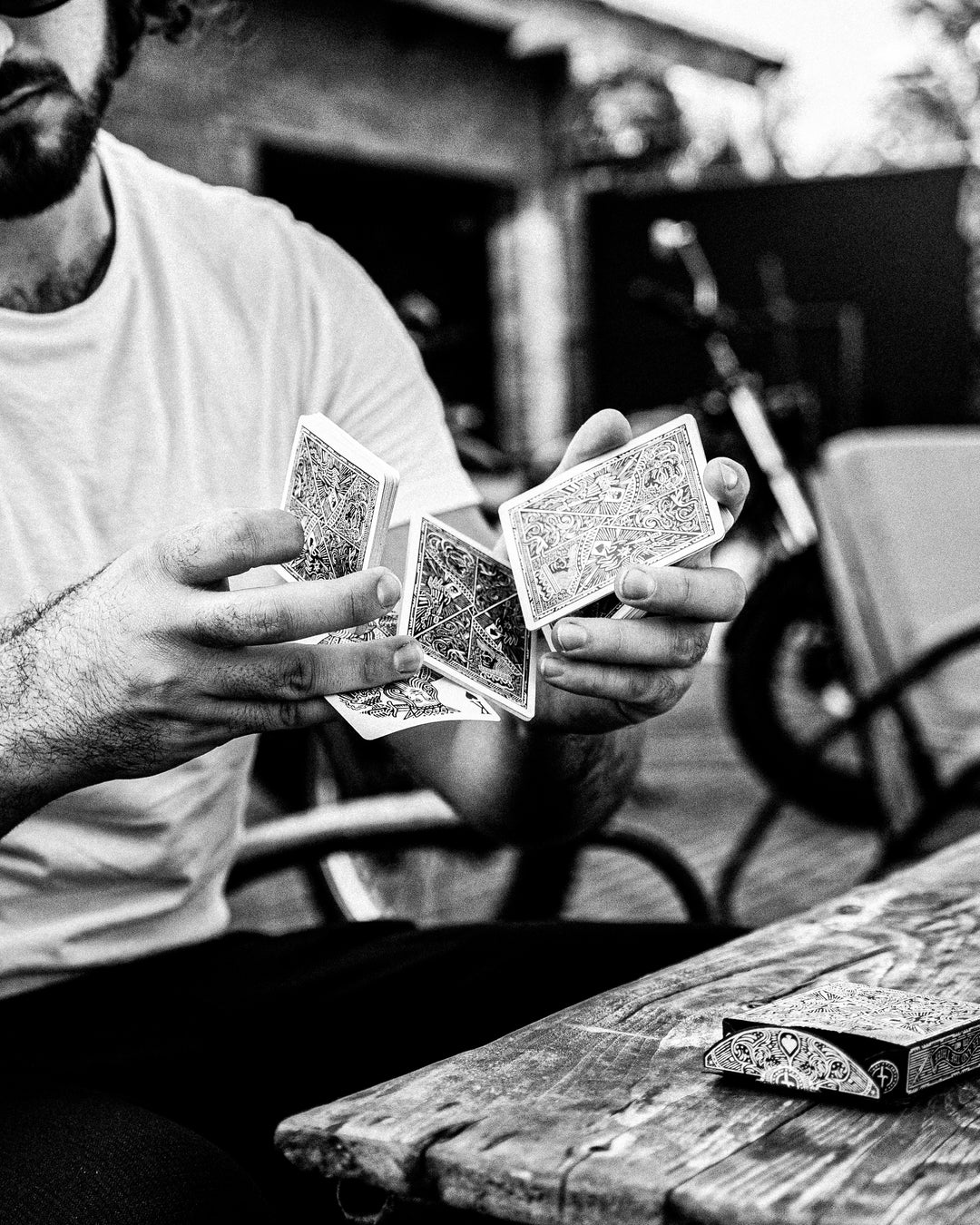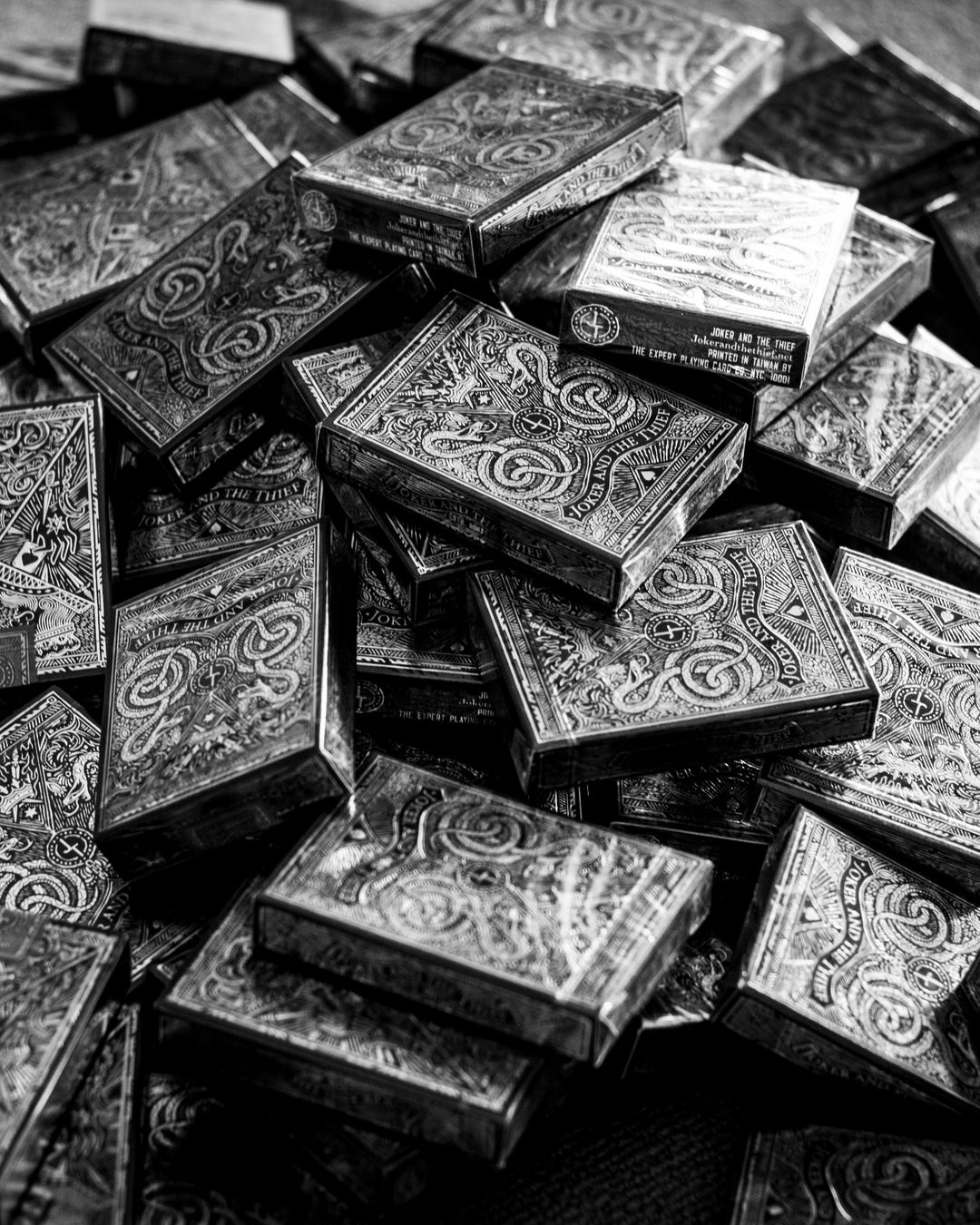 the first deck
While finishing my last couple of years of high school, I worked a job at a local restaurant in my hometown to fund the design. The entire process of illustrating the first deck took well over a year!
After being funded on Kickstarter and raising over $23,000 while I was still in school, the very first Joker and the Thief deck of playing cards was born!
This deck featured all of the best attributes we considered a deck of cards could have. It prioritised an incredible custom design, brought to life thanks to our friend and collaborator, Pedro Oyarbide.
We knew we were onto something special. And our mission was starting to realise itself.
"I quickly began to love playing cards even more than Cardistry!"
DESIGNER PLAYING CARDS
OUR CUSTOM APPROACH
From the beginning, I knew that the key to an incredible deck of playing cards is a compelling story coupled with world class artwork. We take a custom approach to all of our products, and everything is illustrated from scratch, by hand. From the Ace of Spades to the Court Cards, all the way down to the numbers. Everything is bespoke.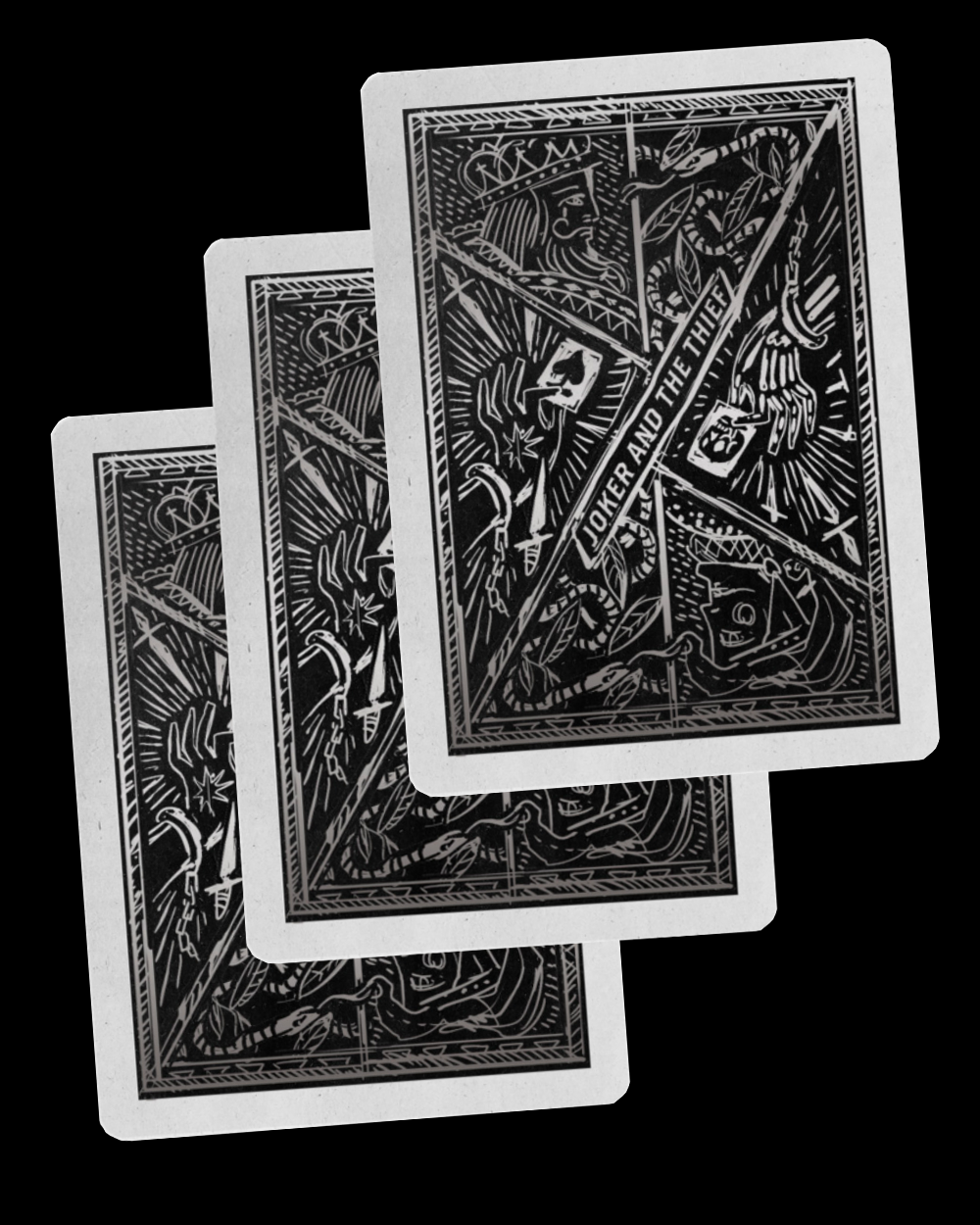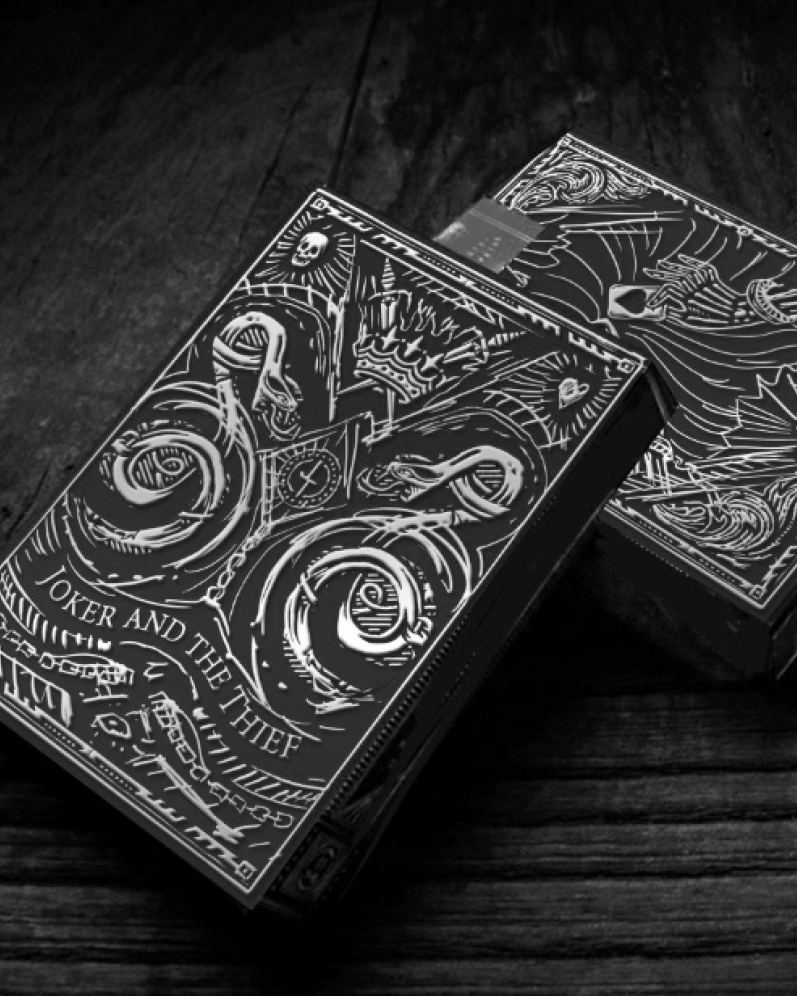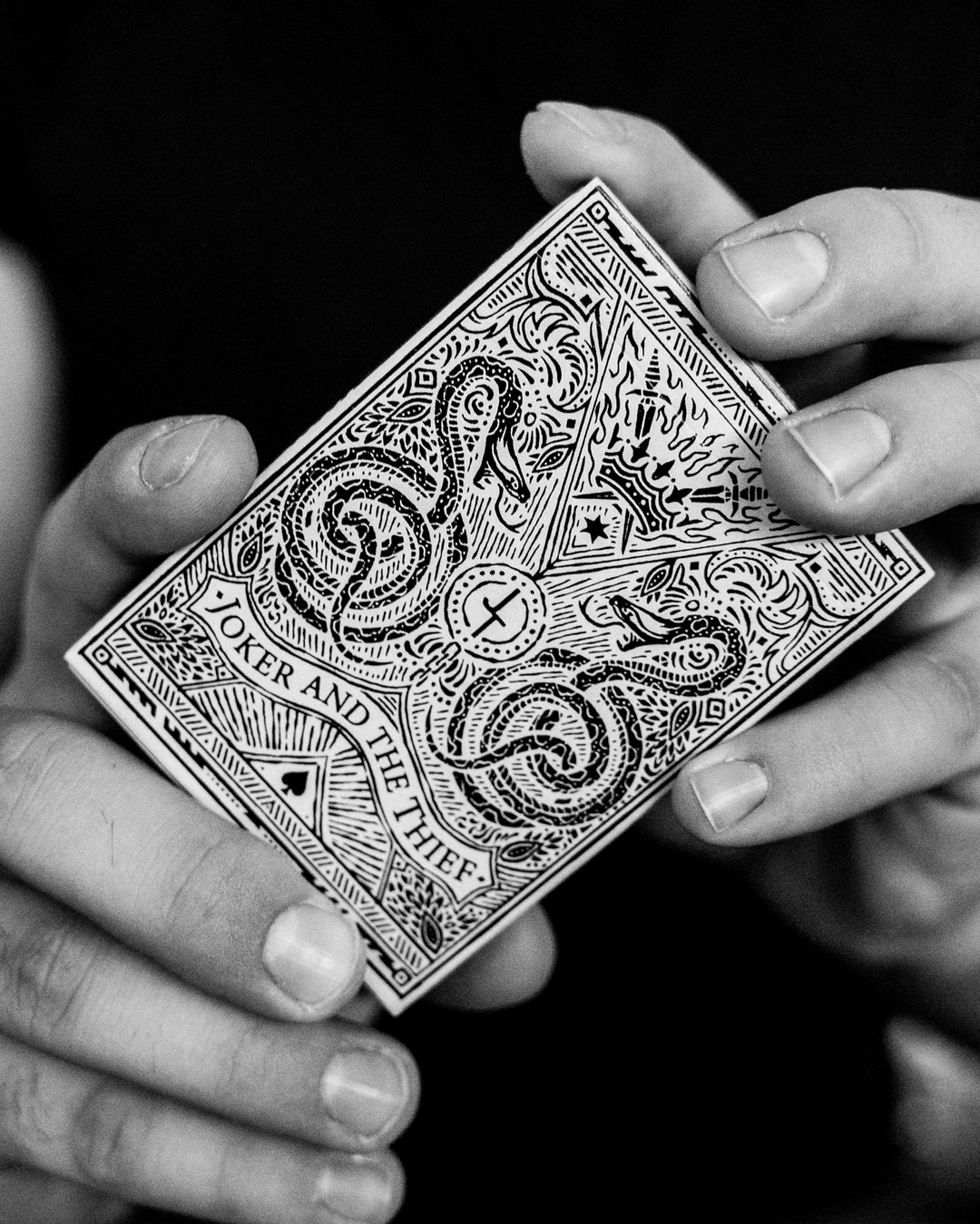 Decks that mean something
Telling a story
Story sets us apart. In collaboration with world-class artists, we start with a meaningful theme, idea, purpose - forming a robust concept. From there, during the draft sketch phase, we weave symbolism into the design, linking all of the deck's thematic elements. These initial stages are crucial for fleshing out a final product that feels cohesive and meaningful. And steers us away from something that feels devoid of substance.
"The key to an incredible deck of playing cards is a compelling story coupled with world class artwork."
proudly premium
THE QUALITY REVOLUTION
The basis of a quality deck of playing cards is the casino-grade paper stock. Each card is formed by two sheets of paper stock, fused by a black glue core. This glue is a security feature that ensures each card is not see-through when held up to light. The marriage of the paper stock and glue core offers an undeniably crisp, tactile feel in the hands, while providing superior durability. This means that our cards go the distance.
Coupled with our premium card stock, is a specialised finish that is applied to paper's surface by linen rollers. This creates dimples on the card surface, forming air pockets. Which allows your playing cards to glide and slide with absolute ease.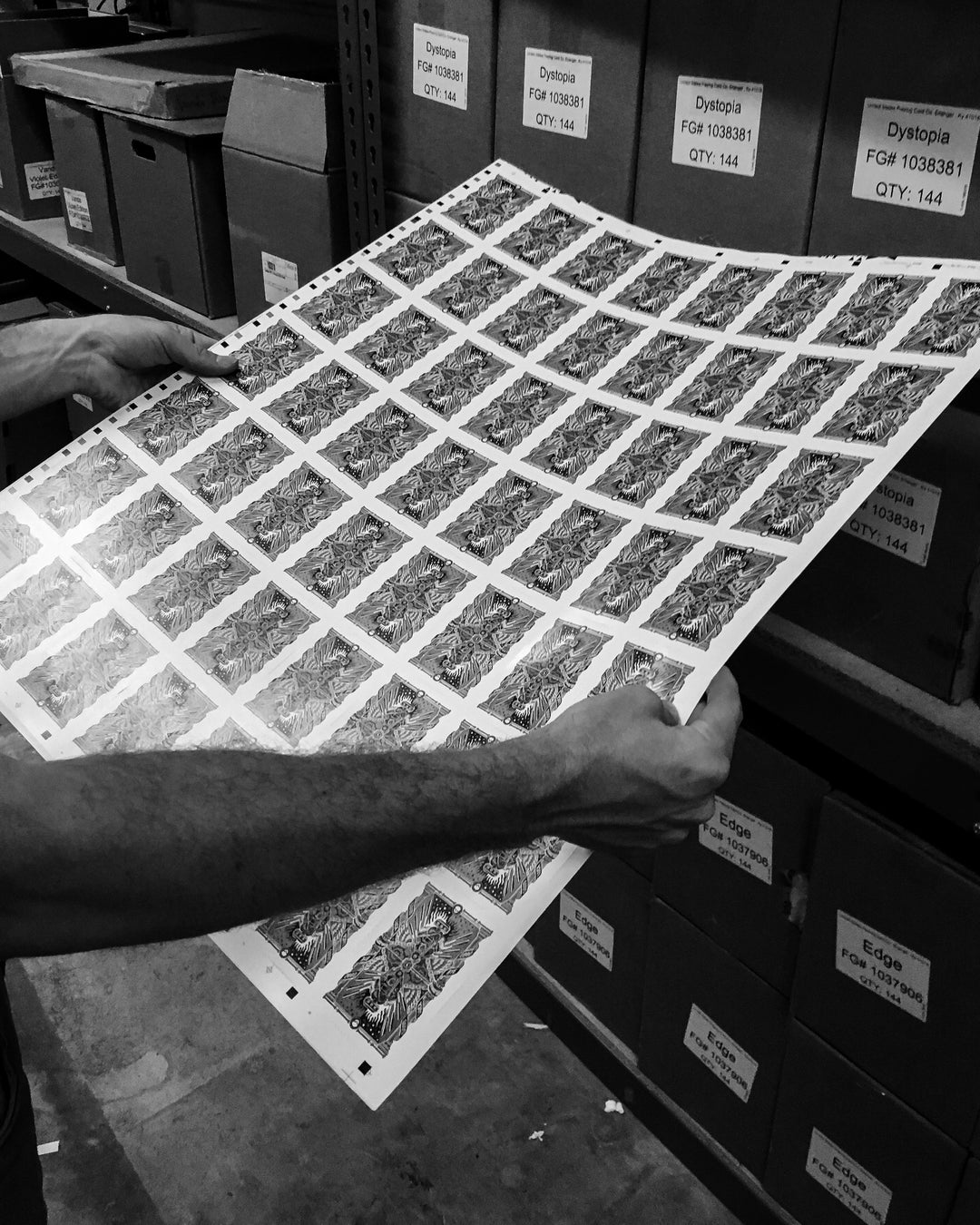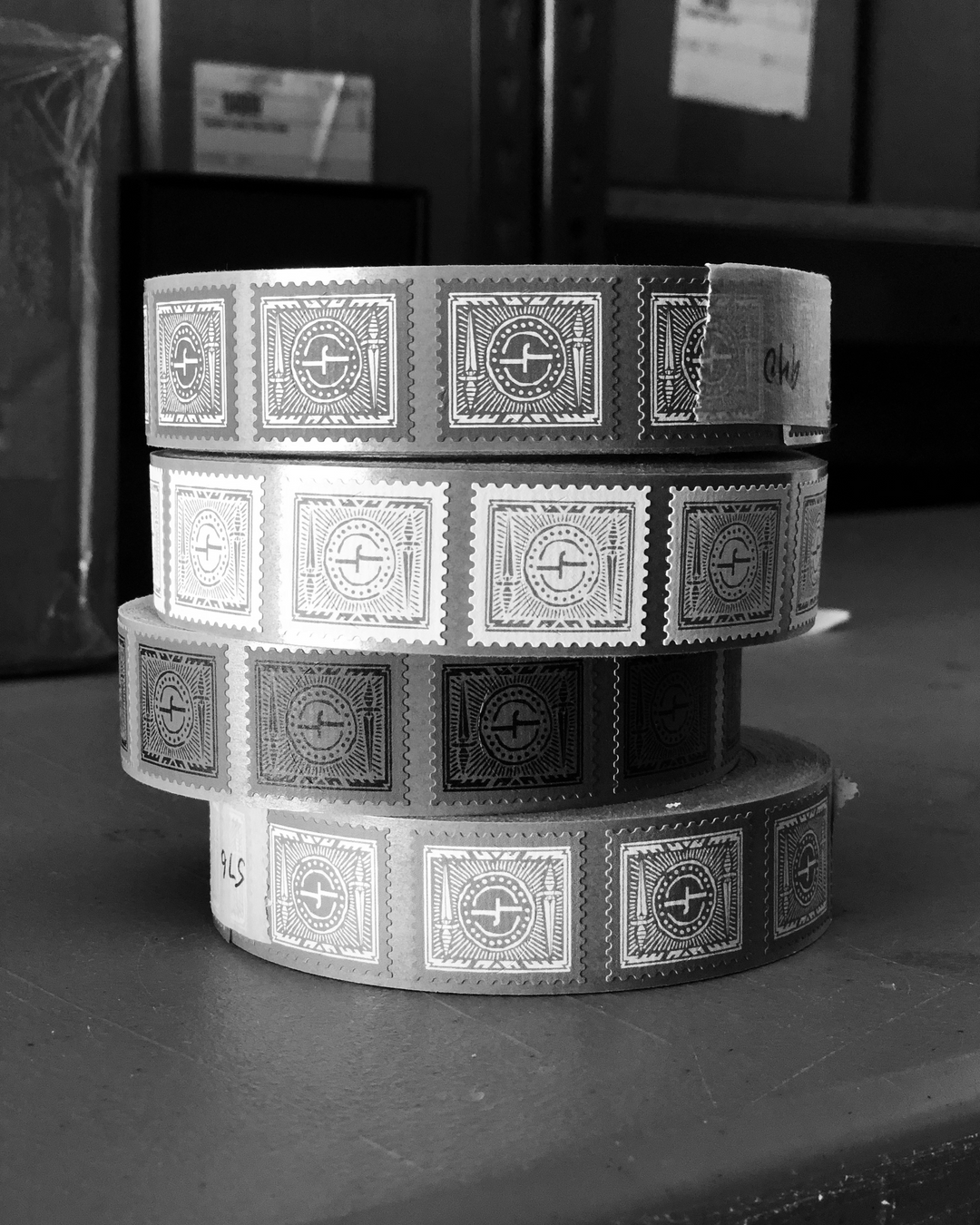 Making a statement
luxury packaging
Our packaging is expertly crafted with Heidelberg printing presses. These machines allow for incredible control over the packaging features and its quality. Utilising premium stocks from European paper mills, we employ special techniques such as foil stamping and embossing. As you run your fingers over the textured surfaces for the first time, it will be clear how luxurious a deck of playing cards can actually be.